How The Power Of Focus Will Grow Your Business
Guest article by Jennifer Bleam

Owning a business means there are always broken things to fix. People, process, systems – they each need improvement in some way. Therefore, you must focus on the correct things, or you'll be spinning in circles, not driving toward your ideal business.
Largest Cybersecurity Facebook Page For The IT Channel
Created by Jennifer Bleam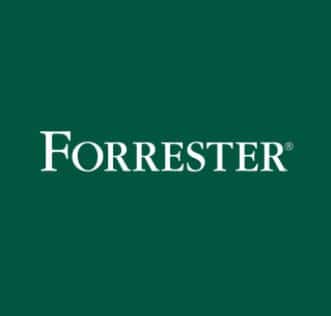 In this Facebook group, you get answers to your burning sales or marketing questions. Learn to sell cybersecurity confidently (and profitably) by listening to my Live events with industry experts, watch my videos, and learn from your peers.
How To Secure Your Work From Home Clients
Guest article by Jennifer Bleam

A year ago, the entire globe was thrust into a work from home environment nearly overnight. It's now clear that working from home is the new norm, at least for some portion of your clients and their employees. Business leaders like Robert Herjavek have said that they will be liquidating some real estate and plan to encourage work-from-home opportunities where possible. And even Forbes has said that work-from-home is here to stay.
Don't Fear Selling Cybersecurity — Here's Why
Interview with Jennifer Bleam

With all the frightening headlines you see every day, cybersecurity is no longer just an option for MSPs, VARs and other channel partners to sell.
The number of security vendors, unanswered questions and lack of clarity on how to offer this valuable service can feel scary, but it doesn't have to be. That being said, the onset of COVID-19 has presented even more challenges for cybersecurity providers.
Understanding and using FBI data in your security sales conversations
Training event with Jennifer Bleam

According to the FBI's latest Internet Crime Report (IC3), US businesses alone lost more than $1.8 billion to business email compromise in 2020, while ransomware costs tripled, and phishing attacks doubled. From ransomware attacks to COVID-19 scams, 2020 was one of the worst years on record for cybercrime.
SMBs might think they're too small to be a target, but MSPs know better. In this webinar, Jennifer Bleam from MSP Sales Revolution joins Vade to discuss how to use the FBI's latest Internet Crime Report (IC3) to educate SMBs about the realities of cybercrime and why ignoring them could harm their businesses.
Cybersecurity Objection Handling
Webinar by Jennifer Bleam

In this training webinar, you'll learn not only how to defuse the most common objections your prospects give you, but you'll also learn several frameworks (or patterns) to help you handle new objections. 
MSP Consultative Solution Selling In A Remote Marketplace
Live chat with Jennifer Bleam

Join me inside of my private Facebook community where I discuss the work-from-home environment with Marcia Dempster, Sr. Director of Channel Sales at Keeper Security. I'll show you how to increase business and protect your customers as they look for ways to continue to work remotely.
The Compliancy Guys - The Art of Selling Cybersecurity
Clubhouse chat with Jennifer Bleam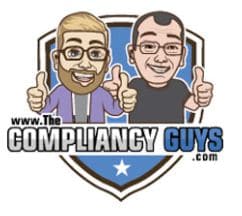 Take a listen to this Clubhouse Chat, featuring The Compliancy Guys, VITAL Tech Services, and Jennifer Bleam.
Masterclass with Jennifer Bleam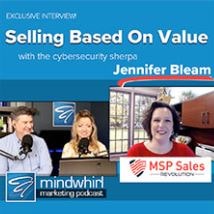 Check out this MASTERCLASS on selling managed IT and managed services. I'll even share some marketing secrets where I outline what real, profitable marketing looks like.
Cybersecurity Sales (unscripted and free-flowing)
Podcast featuring Jennifer Bleam
Thanks to Steve Taylor for hosting me on his RocketMSP podcast. We talked about what it looks like to be successful in the cybersecurity space and how long that should take. (Hint: my 8 week process saves about a year or more, as opposed to going solo.) You'll learn how smaller (and larger) MSPs can both be successful salespeople, and I share some great tips of time management.
Stop dealing with clients: Work/life balance for MSPs
Podcast featuring Jennifer Bleam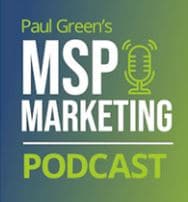 In this week's episode
Not all time is equal, especially the time you spend with clients. Yes they're the life-blood of your business, but you really need to spend less time dealing with them on a day-to-day basis. So you can focus more of your attention on growing your business. This week Paul explains how exactly you can do this and why it will improve your work/life balance
Also on this week's show, excellent practical advice on how to maximise the current trend in cybersecurity, direct from an expert in the field
The show is full of inspiration this week; Paul's joined by another guest with a great book recommendation. And he'll be telling you about a website for entrepreneurs you might get addicted to!
The Top Four Security Mistakes MSPs Make
Guest article by Jennifer Bleam

The growing number of cyber threats across the globe have caused many IT service providers to strengthen their security posture. Despite this positive trend, there are some chronic problems that plague countless MSPs. Luckily, most of these are simple to remedy.
A Crazy-Simple Three-Step Sales Process (That Even Techies Can Follow)
Guest article by Jennifer Bleam

HERE'S ONE THING that you must have in order to build your business: sales. It doesn't matter if you're offering traditional IT services or advanced cybersecurity solutions. It doesn't matter if you generate hundreds of qualified leads every year. What does matter is your ability to close a sale. If you cannot make a sale, your business doesn't grow. Here is a simple three-step process to help you close more sales.
How To Overcome Any Sales Objection
Guest article by Jennifer Bleam

If you are in a sales role, you've experienced this situation: you just attempted to close a sale and you heard what almost every salesperson dreads: AN OBJECTION. You know that if you can't overcome the objection, you'll likely lose the sale.
Podcast featuring Jennifer Bleam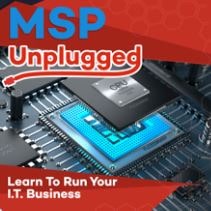 Learning how to run your I.T. Business is easier than you think! Listen to the podcast where we discuss different ways to run your business.
4 Predictions About Managed Security
Guest article by Jennifer Bleam

In the year ahead, cybersecurity will continue to impact the channel in new ways. Some of these changes will be exciting and will represent significant revenue opportunities for the early adopters. Other changes are downright frightening, for the community and the global economy.
Why You Need to Focus on Cybersecurity in 2020
Guest article by Jennifer Bleam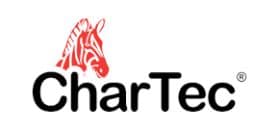 We're early into 2020, and it seems like security breaches are becoming more frequent. I'm sure many of you have already seen this headline: Microsoft Security Shocker As 250 Million Customer Records Exposed Online! As you know, Microsoft can afford the best cybersecurity in the world. If they can be hacked, what makes everyone else think they are safe?
MSP NEWS: Super Easy Prospecting That Any MSP Can Do
Training event with Jennifer Bleam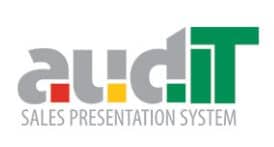 People, me included, over think prospecting. I think I need a system and get in my own head. Many times, the truth is it's just fear of hearing 'No'. So, I make up all sorts of reasons not to start. Sound familiar?
How Cybersecurity Can Save Your MSP
Guest article by Jennifer Bleam

If you've been an IT service provider for more than seven years, you probably remember the transition from break-fix to managed services. That transition was a time of tremendous opportunity. Rather than sporadic income and anxiously waiting for the phone to ring, you were able to obtain the holy grail: recurring monthly revenue.
The Difference Between IT Support And Cybersecurity
Podcast featuring Jennifer Bleam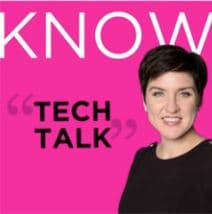 You don't need a gun or a knife to rob someone these days because everything is done online now. Data is stored everywhere and is way more important than it used to be. During this episode Jennifer Bleam of MSP Sales Revolution talks with Barb Paluszkiewicz CDN Technologies about The Difference Between IT Support and IT Security. Cyber Security. It's all about function and protection of your data, your people, your money and your business.
How To Sell Cybersecurity
Podcast featuring Jennifer Bleam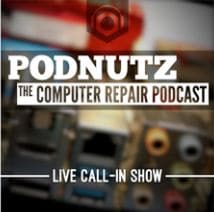 Learning how to run your computer repair business is easier than you think! Listen to the podcast where we discuss the ins and outs of computer repair.